DIGITAL SIGNAGE
Level up you digital transformation
Cenareo combines an award-winning, intuitive digital signage solution with robust, forward-thinking expertise to simplify large screen fleet management and enhance the customer experience.

An innovative enterprise solution that reduces time to market, boosts content managers' creativity, increases fleet operators' productivity, and improves ROI, while enabling global as well as local access management.
Télécharger le document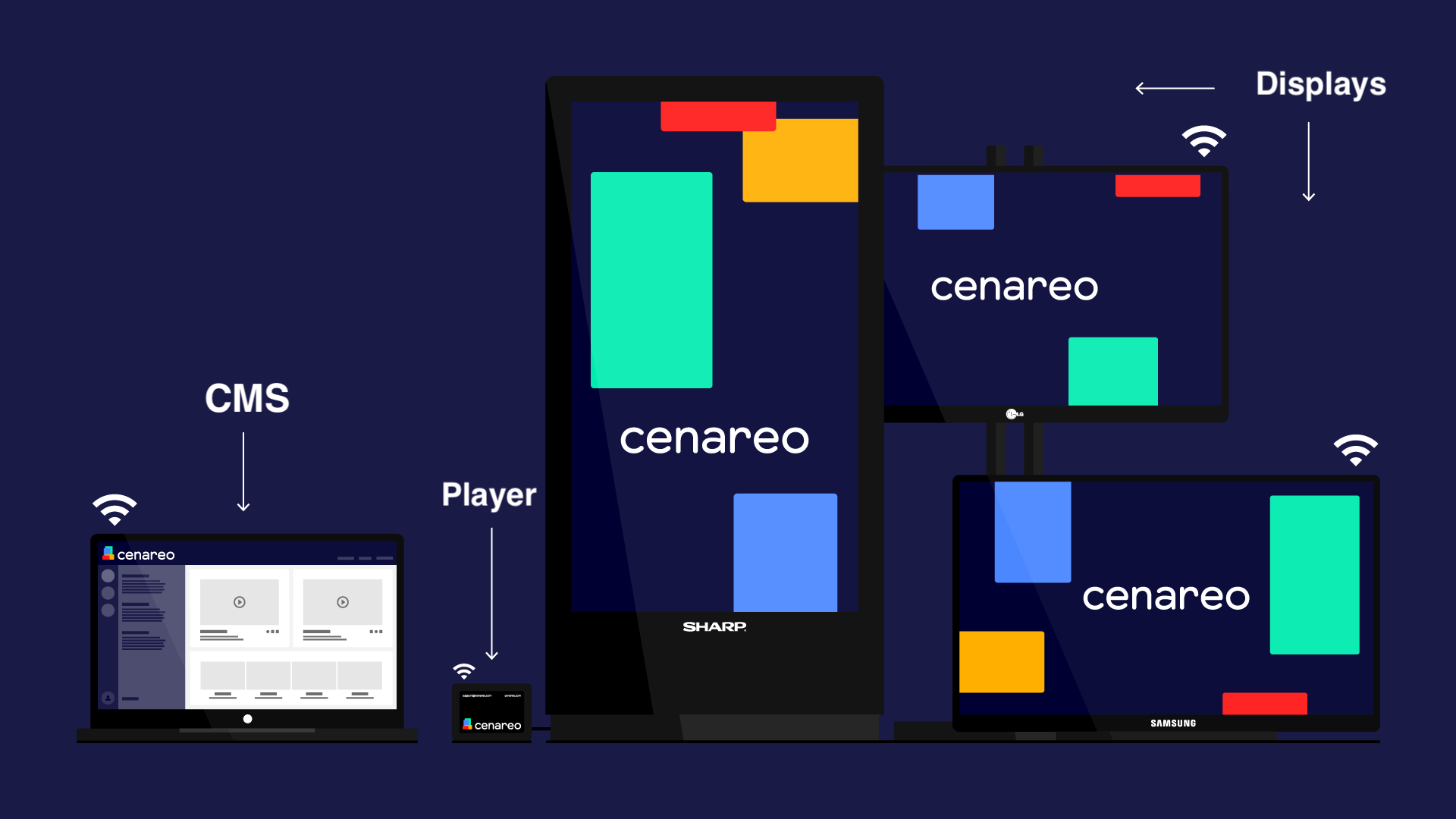 Our Offer
SaaS management platform
Content Creation
Plug & Play player
Unlimited users
Automatic Scheduling
Co-operative Management
Maximum Compatibility
Book a free demo
Have you got a Digital signage project in the pipeline ? Book a free tour of our market-leading digital signage platform!
* = champ requis
Total control of costs

We guarantee, thanks to our pro-active support, a connected and functional fleet of screens. No hidden costs to have to plan for: the players are made available, updated and replaced free of charge. This is the assurance of a cost-effective, long-term investment.

"Glocal" management

Cenareo allows Glocal (national/regional) management of your fleet of screens.
You give access to multiple users and set display quotas.
Your brand identity is enhanced thanks to customised templates made available to your users

Precise control of messages

Our algorithms allow you to build an infinite number of communication scenarios according to your media, screens, and external conditions (time, weather, location, news, etc.).
All your screens have a schedule that suits their target!
More about us